Intern judge from French Ecole Nationale de la Magistrature participated in the education program in the Academy for the Judiciary.
Publication Date:
Last updated:2021-02-02
View count:1582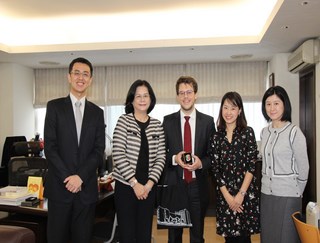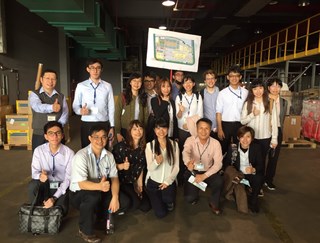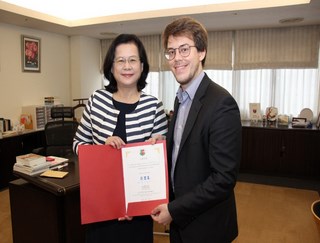 Given the cooperative agreement signed by the Academy for the Judiciary and French Ecole Nationale de la Magistrature (ENM), each year in Taiwan the Academy organizes education programs for exchange and skill training for participants from ENM. This year, ENM sent the inter-judge Cyril Jeanningros to Taiwan to receive three-week training from March 3 to April 22, 2019. The three-week program for the French intern judge was arranged based on the pre-job training program for the judiciary in Taiwan, enabling the French participant to gain more insight into Taiwan's educational system for the Judiciary and exchange ideas and share experiences with local intern judges. At the first week, Mr. Jeanningros attended classes in the academy with the judicial apprentices of Class 59. In the following week, he was sent to Taipei District Court and Taipei District Prosecutors Office to receive practical training with intern judges of Class 58. In the final week, Jeanningros and judicial apprentices of Class 59 went to the Freeway Bureau of the Ministry of Transportation and Communications, the Customs Administration of the Ministry of Finance, and New Taipei City Police Department to learn about operations of administrative authorities. Also, the Academy arranged visits to the French Office in Taipei and the Ministry of Justice as well as cultural tours. In this education program, room and board were provided for the French participant so that it would be easier for the foreign guest to exchange views and interact with our judicial trainees, increasing the knowledge about and understanding of legal systems and cultures in both countries. During his time in Taiwan, Cyril got along well with local participants and teachers, facilitating the sharing of practical experiences between Taiwan and France and helping expand the horizon of judicial apprentices in both nations.